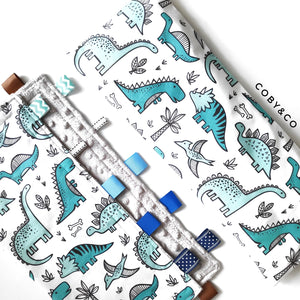 Jurassic Beansprout Husk Pillow (Limited Edition)
Regular price $0.00SGD $29.90SGD Sale
Our pillows are filled with 100% natural bean sprout husks which have been carefully selected, sunned, disinfected and sterilised. 
Each pillow is 16cm by 42cm and weighs approximately 200g. The removable pillow cover is made of premium closed weaved cotton fabric.
 Benefits :
Simulates mother's touch to calm and comfort baby.
Cushions against sudden movements and noises that may startle baby.
Helps baby to have a more restful sleep.
An effective and organic tradition passed down through the generations in South East Asia.
 How to use :
Distribute the fillings evenly across the pillow and gently place it over baby's tummy or chest.
Care Instructions:
Regularly sun the inner pillow to keep the fillings dry and odour-free.
Do not wash the pillow.
Check often to ensure that pillow is not torn and no bits of filling have fallen out before letting baby use it.
Ensure that baby's head and face are not covered by the pillow
Wash the outer pillow cover regularly.
Caution: Babies below 12 months should not be left unsupervised while sleeping with the pillow.